RF Microneedling Ithaca, New York
VIRTUERF is the newest generation of radio frequency microneedling, with FDA-clearance for your safety. With the ability to target unwanted scars and wrinkles, it simultaneously tightens the skin.
In response to highly sought after, minimally invasive treatments, VIRTUERF allows patients to combat the fine lines and wrinkles, in addition to unwanted scars, including acne.  VIRTUERF tightens and tones the face, neck, hands, and body.  With virtually zero down time, our team of aesthetic experts, coupled with the most advanced RF Microneedling platform available, you'll enjoy 'filter free' and 'make-up' free photos in short order.
Offering a truly comfortable patient experience via VIRTUERF's precise robotic motor, the treatment is unmatched to comparative devices you'll find in the market.   The VIRTUERF experience includes the use of a compounded numbing cream and a tandem first in market electro current post treatment mask.   Results are immediate and improve as time passes, providing the best of both worlds.
If you are seeking optimal results, The VIRTUERF Experience delivers.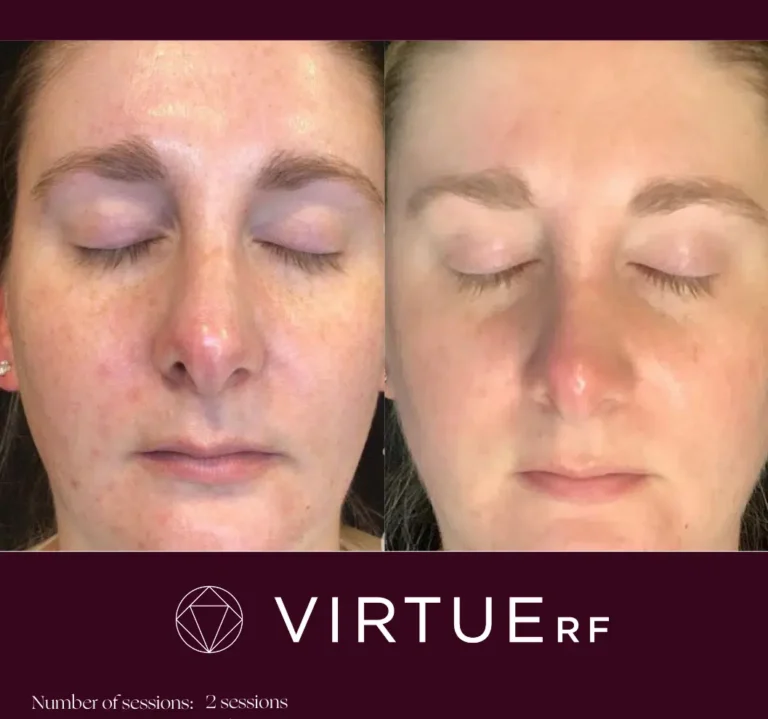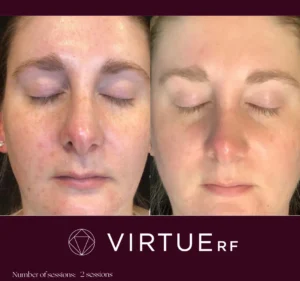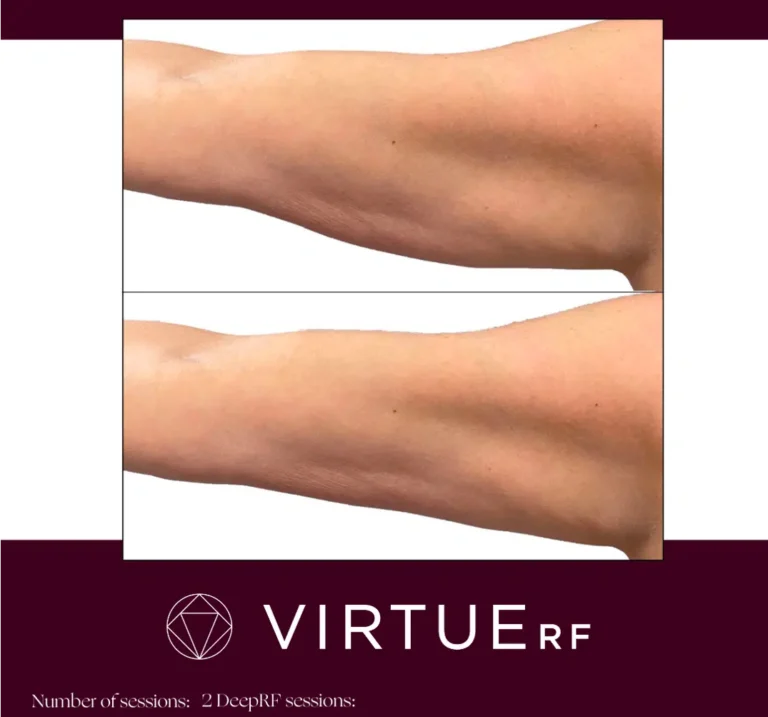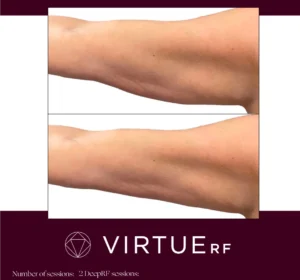 Alleviate Wrinkles & Fine Lines
Tighten Skin
Minimize Pore Size
Improve Skin Tone & Texture
Immediate Results
No Downtime
Virtually Pain-Free