Cosmeceuticals are specially designed skincare products with bioactive ingredients. These professional-grade products help maintain healthy skin.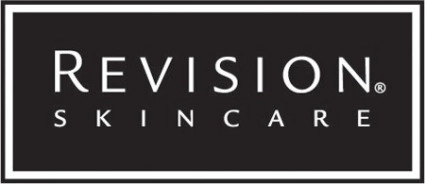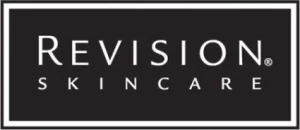 For over 25 years, Revision Skincare has provided physicians with clinically proven, high-performing skincare products.
Using only the purest, most efficacious ingredients, the Revision Skincare collection was formulated to provide targeted solutions for enhancing skin's appearance and reducing signs of aging.
Revision Skincare products represent the furthest advancements in scientific skincare. Our formulations are rooted in rigorous research and testing, and manufactured by us using the highest ethical standards. Revision Skincare products are never tested on animals.
While Revision Skincare is first and foremost about serious skincare, we are inspired every day by the positive effects our products have on people's lives.


The mission of SkinCeuticals is to improve skin health.
Dedicated to this purpose, one simple promise is made: provide advanced skin care backed by science.
SkinCeuticals provides complete skin care solutions through skin and medical professionals only. Make an appointment for a skincare consultation to learn what products will work best for you.
SkinCeuticals Philosophy: Prevent, Protect, Correct
To maintain and improve skin health, an effective skin care regimen must contain three fundamental aims: prevent future damage, protect healthy skin, and correct previous damage.
The Science Behind SkinCeuticals
The goal of SkinCeuticals is to provide you with advanced skincare backed by scientific evidence. When it comes to the scientific proof behind skincare technology, SkinCeuticals sets the standard in the cosmeceutical industry. We devote countless resources toward research at major medical institutions to support the technology behind our products. Our active ingredients are pharmaceutical grade, and the studies performed on our core products are peer reviewed.

Experts in sensitive skin: Rooted in dermatology and hydrotherapy
Since 1743, when the first Hydrotherapy Center was built near the Sainte-Odile spring, the vocation of Avène has never changed: The Hydrotherapy Center is entirely dedicated to dermatology. The therapeutic properties of Avène Thermal spring water has been used at the Hydrotherapy Center to address a variety of dermatological conditions such as atopic dermatitis, psoriasis, eczema and burns.
A full range of skincare products dedicated to sensitive skin
Launched in 1993, the Avène skincare brand was created to capture the same healing benefits to soothe sensitive skins worldwide. Formulated with Avène Thermal spring water and bottled directly from the source of the spring, the Avène skincare brand addresses the needs of all types of sensitive skin.
https://www.aveneusa.com/?utm_source=FERRERMONAGHAN&utm_medium=p2pexpress
Read what our patients are saying!
"As someone who has skin cancer and has had several basal-cell carcinomas removed from my face, I am particularly concerned about my skin. I've been seeing Dr. Monaghan for several years and trust her to help minimize my scars and treat my face with excellent care. I've had Clear + Brilliant laser treatments and recommend them for helping to keep your skin youthful. Always go to a doctor for any aesthetic procedures."
Schedule A Consultation Today!
Interested in learning more about our available vein treatments? Call 866-257-1818 to schedule your consultation with Dr. Monaghan & Dr. Ferrer today! Our practices serves Ithaca, Horseheads, & more in New York