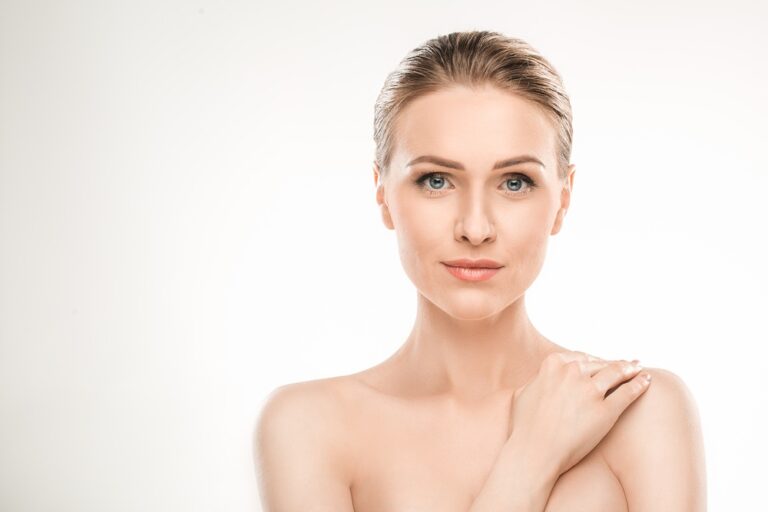 Juvederm Treatments in Ithaca, NY
Age comes with many unpleasant changes. Most of these changes happen to our skin. Juvéderm® is a cosmetic injectable that can effectively eliminate the signs of aging without costing a fortune. Here at Ferrer & Monaghan Vein & Aesthetic Center, we offer a range of Juvéderm dermal fillers. If you would like to schedule a consultation, contact us online or visit us in Ithaca, NY.
Juvéderm is a line of dermal fillers that use a gel-based formula injected beneath the skin's surface to eliminate wrinkles and restore volume to your face. As a minimally invasive cosmetic treatment, Juvéderm does not require downtime or special post-treatment instructions. The Juvéderm range consists of several dermal fillers, each designed to address specific areas of the face.
Juvéderm fillers do not only reduce wrinkles and add volume. They also promote the production of collagen and elastin, leading to long-lasting results of smoother, healthier skin.
Juvéderm is a hyaluronic acid filler. Hyaluronic acid is a naturally occurring compound found in your body. However, as we age, our body's production of hyaluronic acid decreases, leading to wrinkles and fine lines. This decline also results in less moisture retention, as hyaluronic acid attracts water to the skin.
Due to its natural composition, there is little to no chance of developing an allergic reaction to hyaluronic acid. Juvéderm contains a synthetic version of hyaluronic acid, making it a safe option for those who may be allergic to animal-based products.
Juvéderm not only adds volume to hollow areas of the face but also stimulates collagen and elastin production, resulting in tighter, healthier-looking skin. The gel-like texture of Juvéderm restores volume to hollow areas of the face, which can make wrinkles and fine lines less noticeable.
Juvéderm has unique benefits that set it apart from other products on the market. Here are some of the reasons why Juvéderm is ideal for those seeking a non-surgical treatment:
Long-Lasting Results
Unlike other cosmetic treatments, Juvéderm provides long-lasting results that can be enjoyed for up to two years in most cases.
Subtle Results
Many fillers can leave your face looking expressionless, but Juvéderm offers natural-looking and subtle results that won't leave your face looking overdone.
Minimally-Invasive
Juvéderm is a minimally-invasive treatment, meaning it requires no downtime. In addition, your treatment sessions are quick and easy, with minimal discomfort.
Low-Risk
Since Juvéderm contains hyaluronic acid, a substance naturally found in the body, it is a low-risk cosmetic treatment with little to no chance of causing an allergic reaction.
Treats Different Types of Wrinkles
Juvéderm can treat static and dynamic wrinkles, making it a versatile option if you want to address different types of wrinkles during one session.
The Juvéderm Collection is a group of injectables designed to target specific skin concerns. Understanding the differences between each filler can assist you in making an informed decision about your non-surgical treatment. Here's what you should know about each Juvéderm product:
Juvéderm Volbella 
Juvéderm Volbella can restore volume to the lips and provide a more defined lip line. As we age, our lips can lose volume, and the border between the lips and surrounding skin can become less defined. Volbella is a Juvéderm lip filler that restores volume and definition. The results of Volbella are natural-looking and subtle, providing facial balance.
Juvéderm Voluma 
Juvéderm Voluma is primarily used to restore volume to the cheeks. It is normal for your cheeks to lose their volume, giving your face a hollow appearance. Voluma is a thicker gel specifically formulated to target the cheeks and restore volume. The results of Voluma can last up to two years, and the product can help to lift and contour the cheeks, giving the face a more youthful appearance. 
Juvéderm Vollure 
On the other hand, Juvéderm Vollure is designed to treat deep facial folds. Vollure is a firmer gel than some of the other fillers in the Juvéderm group, making it ideal for treating more severe wrinkles and folds. Vollure can be used to treat the face and hands. The results are subtle and natural-looking. 
Juvéderm Ultra 
Juvéderm Ultra can enhance the appearance of your lips and treat marionette lines, which run from the mouth to the chin. Ultra is a thinner gel than some of the other Juvéderm products, making it an ideal Juvéderm lip filler. 
Juvéderm Ultra Plus 
Juvéderm Ultra Plus can effectively reduce the appearance of severe wrinkles and restore volume loss to hollow areas. Ultra Plus has a thicker gel consistency and contains lidocaine to ease any discomfort experiences during treatment. It can be used to address a range of concerns, including deep nasolabial folds and severe wrinkles around the mouth.
How Long Does Juvéderm Last?
Juvéderm is a temporary cosmetic treatment, but its effects are long-lasting compared to other non-surgical options. Generally, the results of Juvéderm can last up to two years, while in some cases, they may last only a year. However, the duration of the results differs depending on the area treated, the amount of the filler used, and your metabolism. It also depends on the type of filler used.
When the effects of Juvéderm wear off, you can simply schedule another treatment. Some patients prefer to get touch-up treatments before the effects completely vanish to maintain consistent results.
Experience the Benefits of the Juvéderm Collection
As you can see, Juvéderm is the perfect way to reduce the signs of aging. At Ferrer & Monaghan Vein & Aesthetic Center, we provide our patients with Juvéderm treatments. We can help you look and feel your best without invasive surgical procedures. For more information on Juvéderm, contact us online or call us at 607.499.4582 to schedule your consultation.