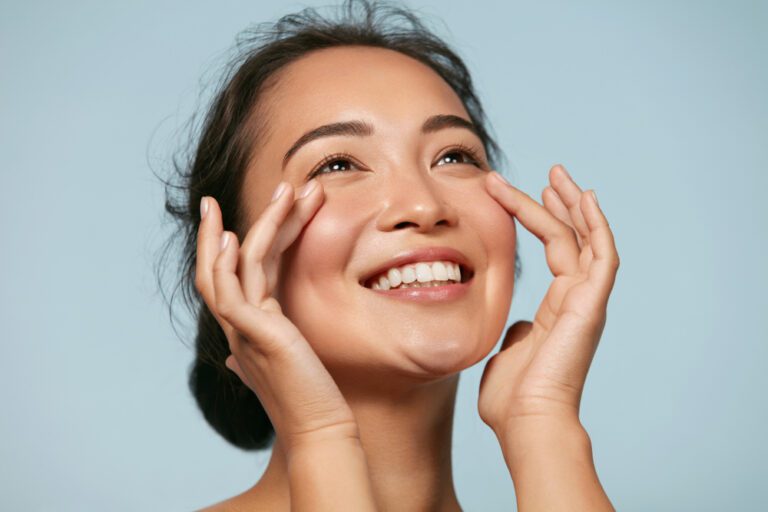 Restylane® Treatment in Ithaca, NY
Wrinkles and fine lines can make you look older than you feel. Millions of people all around the world are searching for an effective way to reduce the appearance of aging skin. If you are one of them, we have a solution for you! Here at Ferrer & Monaghan Vein & Aesthetic Center, we offer Dysport treatments in Ithaca, NY. 
Dysport is a highly recommended neuromodulator that can eliminate wrinkles and fine lines on your forehead, making you look younger. We are here to help you achieve your goal of having youthful skin again. You can count on us for a professional and luxurious experience. For more information about Dysport treatments, contact us online or visit us for a consultation.
At Ferrer & Monaghan Vein & Aesthetic Center, we focus on treatments that are backed by science and provide effective results. Botox injections offer these benefits to our patients, and we are happy to meet with you to discuss your candidacy for this treatment.  
Restylane is a brand of hyaluronic acid-based dermal fillers used to "fill in" wrinkles and add volume to areas of the face such as the lips or cheeks. Hyaluronic acid is a substance that is naturally found in the body where it helps to provide volume and fullness to the skin.
Restylane products are injected into the skin to correct moderate to severe facial wrinkles and folds such as the lines from your nose to the corners of your mouth (nasolabial folds). It is also used for contouring and defining certain areas of the face. Restylane treatments are temporary as the body naturally metabolizes the filler over time. 
What Are the Benefits of Restylane? 
Restores Volume in Cheeks
The Restylane family can be used to address volume loss in the cheeks. Its effective hyaluronic acid-based composition can restore a youthful contour to this area, lifting sagging skin and reducing the appearance of deep lines or wrinkles.
Fills in Nasolabial Folds
Nasolabial folds, also known as laugh lines, are the deep wrinkles that run from the nose to the corners of the mouth. Restylane filler can effectively smooth these lines, providing a rejuvenated, refreshed appearance without losing your natural expressions.
Plumps and Defines Lips
If you desire fuller, more defined lips, Restylane lip filler offers an excellent solution. Restylane treatments can enhance lip volume and define their shape, resulting in a natural, yet noticeably enhanced lip appearance that lasts for several months.
Fills in Marionette Lines
Marionette lines, the lines running from the corners of the mouth down towards the chin, can make certain individuals appear older than they are. Restylane injections can fill these lines, smoothing the skin and reducing the visual impact of these common signs of aging.
Contours and Defines the Chin
A well-defined chin contributes significantly to a balanced facial appearance. Restylane filler can help contour and define the chin area, enhancing your overall facial profile without the need for invasive surgical procedures.
Restores Volume on the Back of the Hands
Our hands, often overlooked in cosmetic treatments, can reveal our age just as much as our faces. Restylane is not only great for restoring volume in the face but can also address volume loss in the hands, making them appear smoother, plumper, and more youthful.
What Products Are in the Restylane Family?
Restylane:

This was the first product in the Restylane line and is designed to correct moderate to severe facial wrinkles and folds, including nasolabial folds. It can also be used for lip augmentation.

Restylane Kysse:

This Restylane lip filler enhances lip volume and definition. It uses XpresHAn Technology™ for flexibility and natural movement of the lips, ensuring softer and more natural-looking results.

Restylane Lyft:

As a versatile filler used to correct age-related volume loss in the face and hands, Restylane Lyft can effectively smooth nasolabial folds and add volume to the back of the hands.

Restylane Defyne:

This product is

designed to smooth out deep laugh lines, including the nasolabial folds and marionette lines. Its unique cross-linking technology can help support your facial expressions for natural-looking results.

Restylane Contour:

This is a new generation filler designed to sculpt and define the cheeks and chin. It utilizes XpresHAn Technology for flexibility and precision, leading to dynamic, natural-looking results.

Restylane Refyne:

This filler is formulated to soften laugh lines and restore a more refreshed look to your face while maintaining your facial expressions. It is ideal for looking youthful without appearing "overdone."

Restylane Silk:

Restylane Silk is the first FDA-approved product specifically designed for lip augmentation and the smoothing of wrinkles around the mouth. It can be perfect for those desiring smooth, silky lips and a more youthful-looking smile.
Restylane FAQs
How Long Does Restylane Last?
The effects of Restylane treatments can last between six months to a year, depending on the specific product used and the area treated. Periodic touch-up injections can help maintain the desired results.
What Are Restylane Treatments Like? 
Restylane injections are non-invasive and typically take less than an hour to perform, with most patients able to resume their regular activities immediately afterward. A local anesthetic is sometimes applied to ensure comfort during the injection process, though this is often unnecessary as many of the Restylane formulations include lidocaine.
Am I a Good Candidate for Restylane? 
Ideal candidates for Restylane are individuals who are looking to address signs of aging such as wrinkles, lines, or volume loss, but who aren't ready for or interested in more invasive surgical procedures. However, the best way to determine your suitability for Restylane is through a consultation with a skilled provider.
Treat Wrinkles and Loss of Volume With Restylane
Our Restylane treatments at Ferrer & Monaghan Vein & Aesthetic Center can be a dynamic solution for reversing the visible signs of aging and enhancing your natural beauty. You can learn more about the benefits of this range of products by scheduling a consultation in Ithaca, NY. Request an appointment online or call (607) 499-4582.