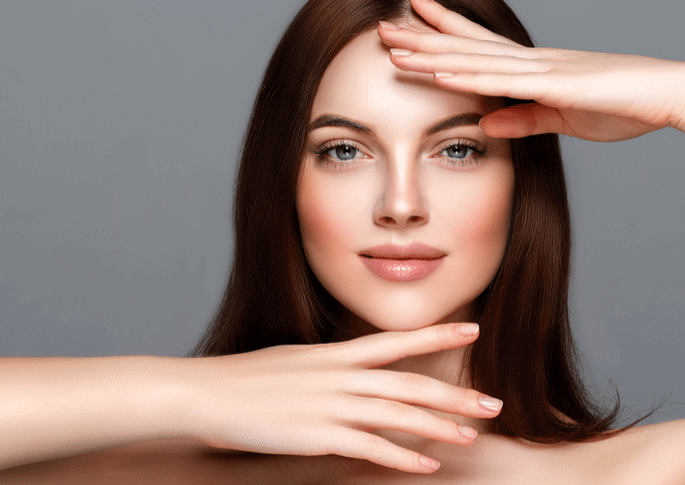 Xeomin® Treatment in Ithaca, NY
Xeomin is a type of injectable medication that has been approved for cosmetic purposes. Similar to other neuromodulator injections, this product is used to treat lines and wrinkles, particularly those in between the eyebrows. If you are looking for the right product to treat your frown lines, Xeomin can provide unique benefits that may make it the right choice for your situation. 
At Ferrer & Monaghan Vein & Aesthetic Center in Ithaca, NY, we specialize in pairing our patients with treatments that will effectively solve their concerns. We provide individualized care that is always patient-centered, and we have licensed nurse practitioners, physician assistants, and board-certified physicians to perform these treatments for you.
Xeomin is a specific brand of injectable neuromodulator that is made with Botulinum toxin type A. This purified protein is used to interrupt nerve signals in the body. Usually, when one of the muscles in your face contracts, it does so as a result of the release of a chemical called acetylcholine, which tells your muscles to move. 
The goal of Xeomin treatments is to stop these muscles from moving in specific ways that cause lines and wrinkles to form. By blocking acetylcholine, Xeomin causes muscles to relax, allowing the skin to stay smooth. Xeomin is a temporary treatment, but it can effectively erase lines and wrinkles from the glabella area for several months. 
What Concerns Is Xeomin Used For?
While Xeomin can be used for other lines and wrinkles on the face, its primary, FDA-approved use is for frown lines. These lines can cause a sad, tired, or angry disposition on the face, and relaxing them can result in a more youthful or refreshed appearance. 
Why Choose Xeomin? 
Pure Form of the Toxin
Xeomin is unique in that it only includes one active ingredient, botulinum toxin type A. There are no added ingredients, which makes it the "naked form" of this particular neuromodulator. Because of this, those who may have allergies or sensitivity to added ingredients in other similar products may benefit from using this product instead. 
Less Likelihood of Resistance
The pure form of this protein also has another benefit. Because of its formulation, it may be less likely to cause patients to develop resistance or tolerance to the product. This can make Xeomin injections effective even when used over the long term. Patients who have built a resistance to other products may be able to benefit from using Xeomin instead.
Fast Results 
Xeomin treatments can work faster in some patients than other neuromodulators. This can be helpful for those who want to be able to see the results of their treatments in less than a week. How quickly your treatment will work will depend on several different factors, so you should talk to your doctor to find out what to expect. 
Versatile Treatment
Xeomin is versatile in that it can be used to create customizable results. Many patients want to be able to enjoy a lighter treatment while some may want to treat their frown lines more aggressively. By finding out what result you are hoping to achieve, we can personalize your treatment. 
Xeomin vs. Botox®: Similarities and Differences
Both Botox and Xeomin are effective treatments for lines and wrinkles. They are both derived from the same bacterium, they work by blocking the release of acetylcholine, and they are FDA-approved to reduce the appearance of wrinkles. 
The main difference is the formulation, including the presence or lack of added ingredients. These differences in the formulation may recommend each product for different patients and circumstances. Xeomin may be preferred by some for its pure formulation, while others may choose Botox for its long-standing reputation. The choice is a personal one made between you and your doctor. 
Frequently Asked Questions About Xeomin
How Long Does Xeomin Last? 
The duration of Xeomin's effects can vary depending on the individual and the area being treated. However, in general, Xeomin is known to last for three or four months. Some patients may experience longer results if they frequently receive Xeomin treatments and take careful care of their skin between appointments. 
Who Is the Right Candidate for Xeomin? 
Xeomin can be the right treatment for many adults. Specifically, those who want to reduce the appearance of lines and wrinkles, have moderate to severe frown lines, and are looking for a non-surgical treatment may be right for Xeomin injections. During our consultation, we will make sure you are a good candidate by discussing past and current medical history, talking about expected results, and discussing the results that you are hoping to achieve. 
What Can You Expect From Your Xeomin Treatment?
When you first arrive at your appointment, we will talk to you about your skin and your aesthetic goals. Then, we will take a look at the treatment area and mark the areas that we want to inject. The treatment itself will take several minutes to complete. It may take longer if you have requested topical numbing cream as this medication will need time to take effect. Even without topical anesthetic, treatments are well tolerated by most patients. 
After your treatment, you can go back to normal activities. However, there may be certain things that we will recommend avoiding, such as too much sun exposure, facial massage, or itching your injection sites. Following all of your post-treatment instructions can help you get the most out of your Xeomin treatments. 
Treat Frown Lines With Xeomin Injections
Xeomin is a product that we can use to address concerns about wrinkled skin. If you are ready to learn more about our anti-aging treatments, we can discuss all of your available options at Ferrer & Monaghan Vein & Aesthetic Center. You can schedule services at our office in Ithaca, NY, by calling us or requesting an appointment online.