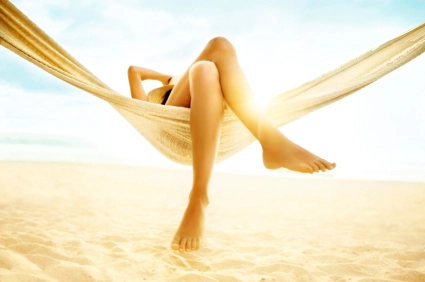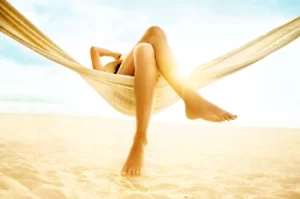 Ferrer & Monaghan Vein and Aesthetic Center provides patients with a number of laser options for treating various skin conditions. Powerful and precise, laser treatments are an effective method for rejuvenating skin damaged by age or environmental factors, removing or reducing the appearance of facial veins.
We use many types of lasers, including the ndYAG, KTP, Clear & Brilliant, and Alexandrite lasers. We use the latest skin cooling and anesthetic techniques to provide maximum comfort. We strive to make our patients as comfortable as possible during their treatment. The patient's skin type and treatment goals determine the type of laser that is used.
Laser Hair Removal, Laser Skin Tightening, and Facial Treatments
A trained medical professional will provide laser treatment of facial veins, rosacea, acne, and skin laxity. State-of-the-art laser systems treat skin irregularities and stimulate the patient's production of natural collagen. This results in a smoother, more youthful appearance. Facial skin irregularities can be a result of sun damage, rosacea, age, or the formation of small blood vessels. The medical spa staff is skilled at diagnosing and providing solutions for bothersome skin conditions.
Clear + Brilliant Laser Skin Resurfacing
Clear + Brilliant laser treatment is a safe, non-surgical and non-invasive treatment that fights the natural effects aging has on skin. It helps improve tone and texture and gives skin a radiant, youthful glow, creating a more even skin canvas with a reduction in the appearance of pores.
All treatments begin with a consultation with your licensed skin care professional to see if Clear + Brilliant is right for you – and to pinpoint some of the key trouble spots it can help address. From there, your provider can recommend a Clear + Brilliant treatment regimen that's perfect for you.
A Typical Clear + Brilliant Treatment
A typical treatment requires about 30 minutes for a complete session. The process utilizes the patented Optical Tracking™ System (IOTS™) to ensure your skin care professional maintains proper contact with your skin and provides a uniform application to all treated areas.
KTP Laser Skin Rejuvenation
The KTP laser is used to treat brown spots (sun spots) and many causes of redness on the face, including blood vessels and rosacea. KTP stands for potassium titanyl-phosphate and works by selectively targeting irregular spots on the skin. While treating redness on the skin, the energy of the KTP laser gently coagulates the blood vessels below the skin's surface. This collapses those visible blood vessels and decreases the generalized redness.
What will happen during my visit?
For treatment with the KTP laser, gel will first be applied over the treatment area. Numbing cream is used for patient comfort. Some patients experience redness and swelling around the treated areas for a few hours to a few days after their treatment. We advise cooling with ice to combat this, and encourage sunscreen and limiting sun exposure.
"Great office and very caring people who go WAY over and beyond for you. Lisa is a great technician and Dr. Monaghan is very friendly–always a smile."